---
Visit Carl's own website: DocBunch.com

I met "the frost-bitten Cricket", Carl Bunch in May of 1999. I thought it was pretty cool to meet the guy who played drums for Buddy Holly, Ritchie Valens & the Bopper back then and I think it's even COOLER today! Carl is one of the nicest, most down-to-earth guys you will ever meet and I can tell you that in spite of his fame as Buddy Holly's drummer, he is still just a big fan--very much like the rest of u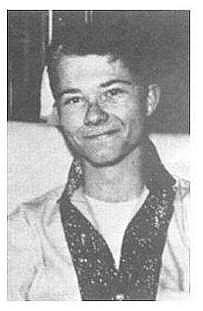 s.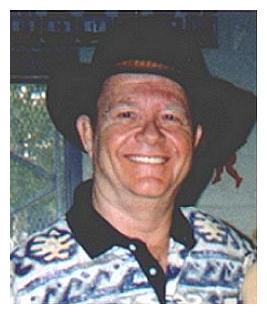 When I first met Carl, he had just had some surgery and wasn't feeling too well. However with a strong faith in God and many prayers he made it through and is still, (thankfully!) going strong today.
I was pretty surprised when Carl and I first started chatting and I found out that he had never met Ritchie Valens family. I guess I just assumed that after the plane crash that they had gotten together somewhere down the line and talked and shared memories..but it just wasn't to be.. The closest he had ever come was when he had visited Ritchie's grave..
At the time I met Carl, I was (very ironically) heading out to Pacoima California for their yearly Ritchie Valens festival. I told Carl about this and soon learned that he lived just one hour away! Needless to say I wasted no time in inviting him out to the Ritchie Valens Recreation Centerand the rest as they say, is history...
When I showed Carl pictures of my recent trip to the Surf Ballroom in Feb. and also John Mueller's new Winter Dance Party show, he was, to put it mildly.... very surprised. He told me that he just didn't realize that so many people still cared and were interested in the music.
Because Carl had been out of the public's eye for a while, I didn't know how he would feel about some of the things I wanted to ask him. Would he want to talk about his time on the Winter Dance Party? About his friends and bandmates? Or would he keep these memories hidden in a secret part of his heart that only he and the Lord could see? I wondered..
Thankfully, Carl being the kind of guy he is, opened up and told me that I could ask him anything. He would be honest and he would tell me not only about Buddy, Ritchie & the Bopper but about about rock 'n roll, the "good old days" and the story of a 19-year-old kid who, for a brief time.. got to live a dream...
I hope you will enjoy an interview that I did with Carl for the British magazine, Holly International. It's posted here as it appeared in the magazine in 2000. Please note that Carl appeared on John Mueller's Winter Dance Party in 1999. He also played drums on the Rock & Roll Dance Party tour this year in 2002.
Photos: Carl 1999-Ritchie Valens Rec. Center-Chantel
Carl 1958-The Poor Boys-Carl Bunch/Bill Griggs
---
News|Message Board|Sign Guest Book|View Guest Book
Winter Dance Party 1959|Feb. 3, 1959|WDP revisited|Surf Ballroom|Letters
Upcoming events|FAQ||Recommended Reading|Links